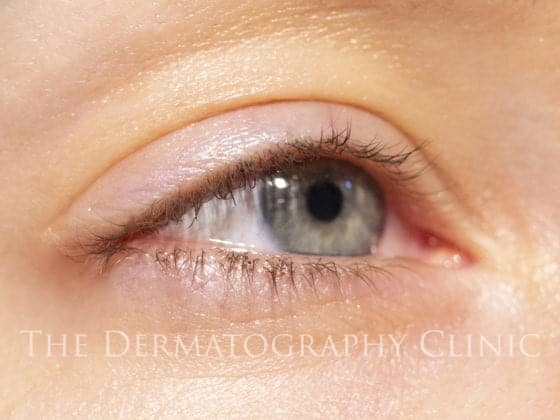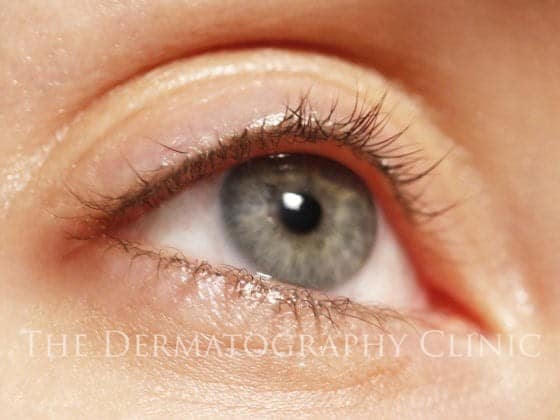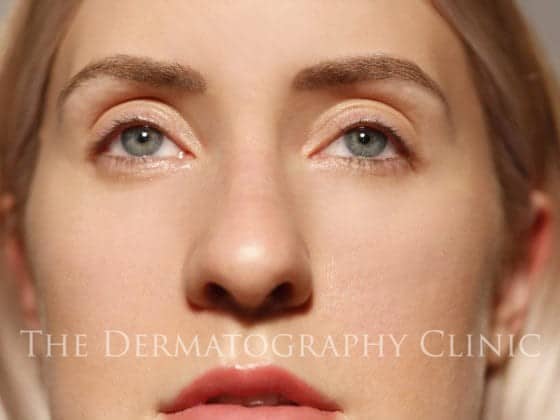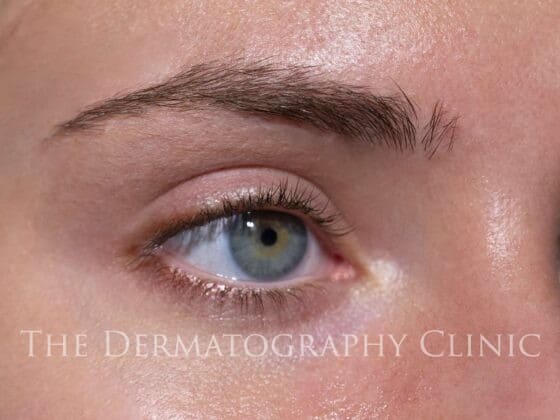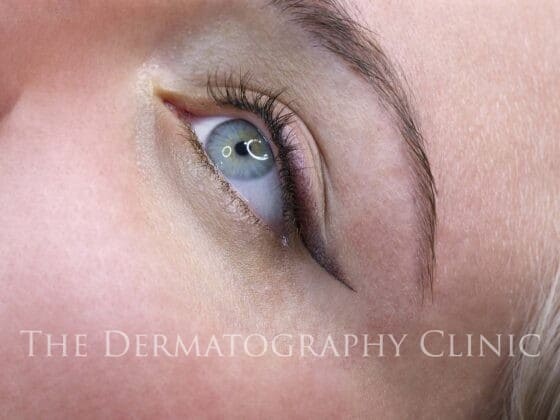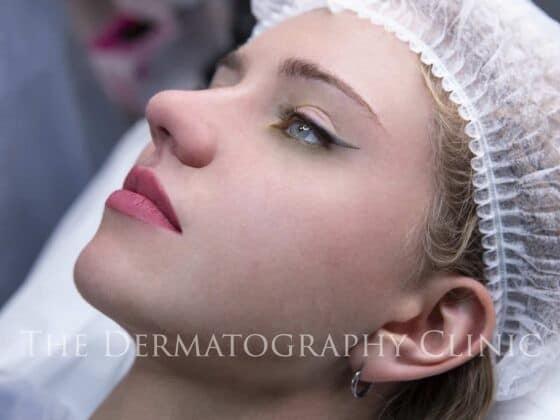 The Treatment
Permanent eyeliner and lash line enhancements.
Fast Questions and Answers
What treatments are available?

Lash Line Enhancement
Eyeliner
Winged Eyeliner
Shaded Winged Eyeliner
Smokey Eyes

What are all the different options for eyes?

A lash line enhancement is intended to add definition to the eyes or create the illusion of more lashes.

For more of a makeup look then you can go for an eyeliner which can be built up as you would with conventional makeup.

For for something more stylised you can have a flick a wing or a smokey eye shadow effect, or both.

Totally waterproof make-up
No more make-up in your handbag
No more smudging or running make-up come rain or shine
No need to wake up early to apply make-up
No need to touch up several times a day
Enhance your features and look your best at all times
Long lasting low maintenance beauty treatment lasting 1 to 3 years, sometimes more

What is the healing period like?

Expect minor swelling for the eyes and a light dryness will form which will fall off in a few days. During this time the pigmented area will look a little darker than your desired shade. However, after the dryness flakes off, the colour will lighten by up to 30%.

Detailed aftercare instructions will be given specific to each treatment.

How long before my wedding should I have it done?

I would ensure that you have at least 6 weeks before your wedding, or special occasion for best results.  That's so that you can get a follow up in and be fully healed before the wedding.
Customer Before & After Images
True likeness pictures ~ A selection of Renée's recent work. Click on the images to enlarge.
How does Permanent Eyeliner work?
Permanent eyeliner, often referred to as a lashline enhancement, is a permanent makeup technique provided at our clinic in Spitalfields, London.
Permanent makeup is for anyone who wishes to look their best at all times, without worrying about topping up their makeup throughout the day. Permanent makeup enhances your best features, and improves the appearance of areas where you feel your natural aesthetic might be lacking.
Eyeliner has been a lifesaver for many women since the time of Cleopatra.  The eye enhancement is a fantastic treatment to make the eyes more beautiful and also to correct the shape of the eyes if necessary. The lash enhancement will open, lift and enhance the eyes while correcting flaws.
Permanent makeup provides a natural looking enhancement, ensuring you look your best on a day to day basis, and providing a base for makeup for when you want to add more.
London PMU artist Renée takes great pride in producing beautifully natural and long lasting results. Using revolutionary techniques we can now create a soft smokey or eye shadow effect for something more special.
Testimonials
I think the best way to explain the ultimate professionalism and standard of Renèe's 'work is to say that once having a gorgeous treatment, you become a Renèe evangelist. Beautifully subtley, Renèe has done my hairline and lined my eyes. I am so utterly delighted with the result. I am going to have some eye shadow effect added and brows done too. I won't be able to live with myself I'll look so glamorous 24/7! Thank you Renèe. And for your gentle caring work.
- Sandra Shaughnessy
Renée, thank you so much for the perfect eyes you gave me. You've done the best job possible.
-Rebecca
Excellent job. Renée puts you totally at ease and has lots of patience. Thought eyelids would be very painful but was surprised to find it almost therapeutic. I would definitely recommend her. Very pleased and looking forward to seeing her again. Forgot to mention eyebrows. Fantastic.
-Karen
I had my eyebrows and eyeliner done – they are just perfect : )
-Lavinia Dale
I want to thank you so so much for your beautiful make up treatments, I love my eyes and lips and you made it a relaxing and pleasant experience.
-Karen
Renée, Thank you so much for all your time and effort. You made my eyes look wonderful.
-Rebecca
Renée did a fantastic job on eyeliner – brilliant lines, super colour, extremely precise. She takes the time to find out what you want and gives excellent advice, making informed suggestions, with amazing results.
-Natasha Pearson
Wow. I absolutely love my eyebrows and eye liner. I'm so happy with what you've done for me. The results are fantastic. You made me feel so relaxed, which made the whole process thoroughly enjoyable.
-Sam
I wish I had done it sooner!
-Jackie
Renée is an absolute professional. She has done a wonderful job for me and I would not consider going anywhere else.
-Angela Simpkins
Having you do my eyes has transformed my life! I have spent the last 20 years wearing eyeliner every day (even camping and swimming!) and have been thinking of doing this all that time! I'm so glad I finally decided to go for it – you really put me at ease and gave me confidence in you. I cant tell you how happy and excited I am with my new look….home now to keep looking in the mirror! Thank you so much Renée.
-Katie Gibbs