Alopecia In Men – Alopecia Camouflage The Treatment
Micropigmentation for Alopecia is used to camouflage the areas where hairloss can occur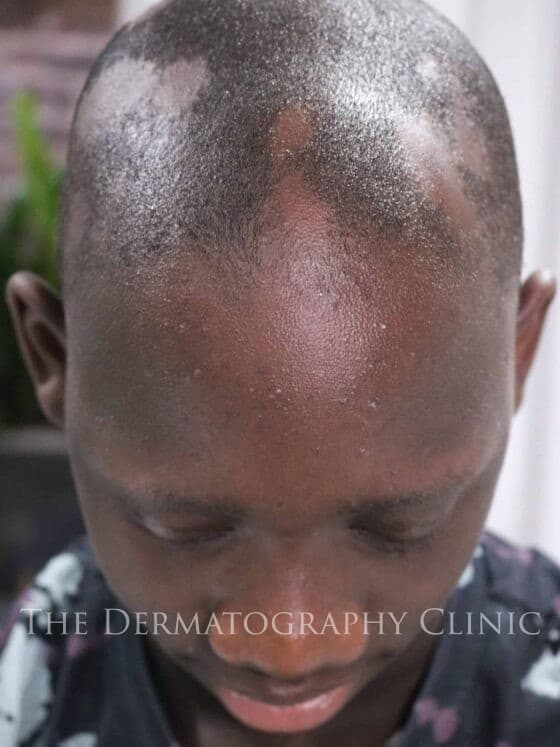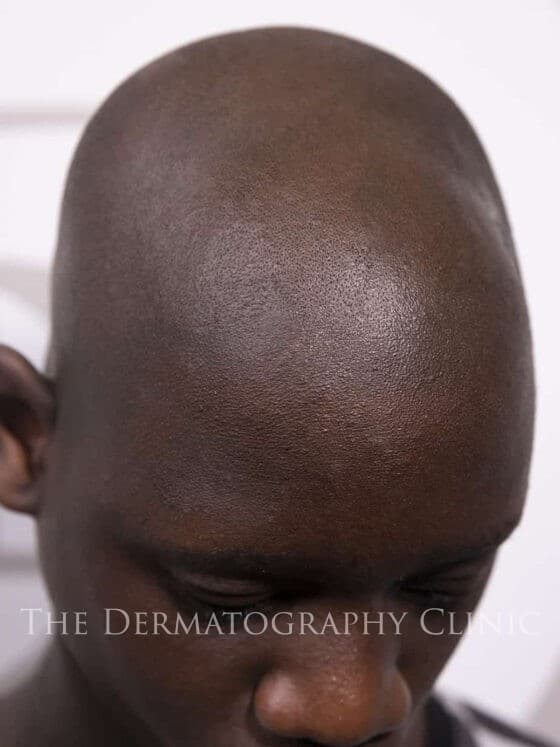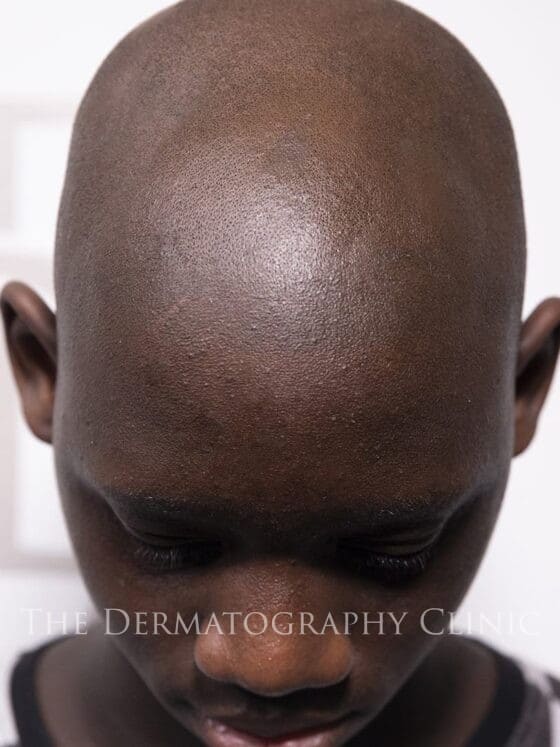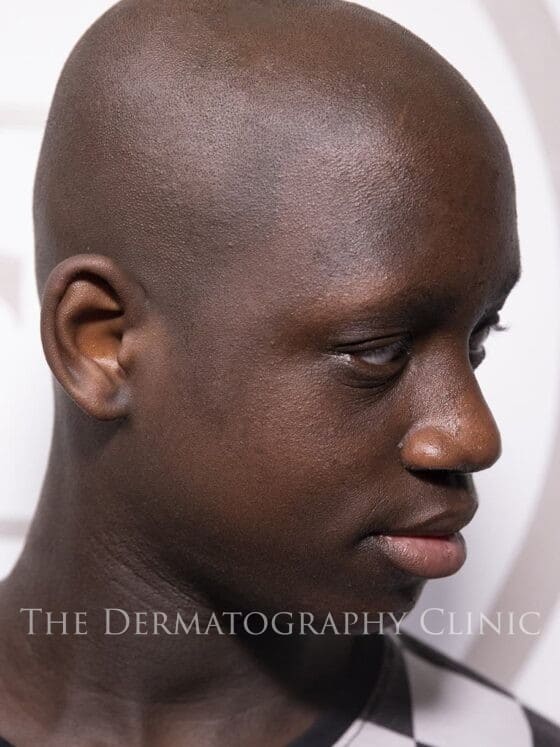 Fast Questions and Answers
How can micropigmentation help me?

Regardless of your age or gender, the effects of alopecia can be devastating, seriously affecting your confidence and self-esteem.
Renée can't wave a magic wand and make your hair grow back, but she can help you by using specialist cosmetic tattooing techniques that mimic hair where it has been lost or is thinning.  As a leading practitioner in this field, Renée can give you options.

What are the options for men?

Micropigmentation is a fantastic solution for men with Alopecia and there are several options especially for you.

Facial hair loss
Alopecia Totalis and Alopecia Universalis are conditions where hair loss can occur across the entire body, including eyebrows.  Renée can help you regain natural eyebrows using derma graphics whereby the look of the eyebrow is reconstructed by replicating individual eyebrow hair strokes.

Using micropigmentation techniques the lash line can also be redefined to give the illusion of lashes and definition to the eyes without looking like makeup.

You can even have your beard restored by literally tattooing tiny dots that resemble the appearance of stubble. 

Micropigmentation will instantly restore your confidence.

What if I lose more hair or my hair grows back?

Your simulated hair will be blended with your real hair. That way, if you lose more hair there will already be simulated hairs there for camouflage.  If your hair grows back, it will add to the effect.

If you have been without hair for quite a while, having hair reapplied can be quite a shock to the system.  Just as it took a while to adjust to having none, it can take a while to get used to having some again.  Our process is a gradual build up so it is not too obvious, giving you an opportunity to get used to getting your hair back.

Is scalp micropigmentation a good option for me?

Partial hair loss

Androgenic alopecia (male pattern baldness) and Alopecia Areate cause thinning of the hair and patchy hair loss.  With Rene'e's help you will no longer feel the need to hide under hats and scarfs.
Using micropigmentation on the patches where your hair has been lost or is thinning, she can create the illusion of natural hair growth by reducing the contrast between your natural hair and skin.

Total hair loss

'Scalp micropigmentation' is essentially the process of having your scalp tattooed with tiny dots that resemble the appearance of stubble, giving you the appearance of a short, 'buzz-cut' hairstyle.  For many, complete hair loss can lead to low self-esteem, especially when young.
As a leading practitioner in this field, Renée can help you overcome this by recreating a natural, non-invasive hairline to create a subtle, look.
Alopecia In Men Before & After Images
True likeness pictures ~ A selection of Renée's recent work. Click on the images to enlarge.
The Ultimate Alopecia Cover-up
Alopecia is the medical term for hair loss.  According to the dictionary the definition for alopecia is "partial or complete absence of hair from areas of the body where it normally grows; baldness."
Scalp micropigmentation is a non-surgical, low maintenance solution for hair loss and offers many options for men who are experiencing alopecia.  It's an advanced and specialist cosmetic tattoo procedure which is used to simulate the appearance of stubble and short hair.
At The Dermatography Clinic, alopecia-related treatments represent the majority of our work. As perhaps the only micropigmentation company in the world to specialise in alopecia camouflage, we understand this condition, its various strains, and how best to conceal the symptoms. Using micropigmentation we recreate new hair, new eyebrows and even beards.
There are several types of alopecia. Some are permanent and some types are temporary. Before considering any treatment option, it is important to understand what's causing your hair loss, to clarify that alopecia is definitely the culprit, and whether your symptoms are likely to be temporary or permanent.
We have solutions for most people including those experiencing alopecia areata, totalis, barbae, traction alopecia or scarring (cicatricial) alopecia. We can also help those with diffuse thinning related to telogen or anagen effluvium.
Whatever the cause, losing hair can be distressing. Micropigmentation can provide a life changing solution to hair loss restoring both hair and confidence in the process.
Testimonials
Renee is outstandingly gifted. Not just highly skilled but also has a very sympathetic and caring nature. She did a fantastic job on my eyebrows. I would not hesitate to recommend her
- Tony Ferguson
Suffering from Alopecia, I visited Renee to talk through cosmetic eyebrow treatment in order to improve my self confidence. From the outset she was insightful, reassuring and very understanding. Renee went into great detail on the full process of the treatment, answering all my questions and offering advice where necessary. I am absolutely delighted with my new eyebrows. Renee was a real professional and I was happy to trust her expert judgement throughout, with her advice I now have eyebrows that look natural and have really boosted my confidence. Would highly recommend.
- Saul Lester
Renee was just incredible. Caring, professional and unbelievably talented. From the first consultation through to the finished result the whole experience was amazing. As a man suffering with alopecia going to somewhere like this is daunting but you need not worry. I cannot recommend The Dermatography Clinic enough.
- Stuart Etheridge
Alopecia led me to The Dermatography Clinic in search for a solution to the problem of a pair of rapidly disappearing eyebrows.  As a 46 year old male the world of derma-graphics & micropigmentation was something completely new to me. I needn't have worried. Renee is simply great. There is nothing superficial about the work done here. It is meticulous and thoughtful. Renee's approach is sensitive, carefully considered and detail driven. Renee is clearly someone who is passionate  about her work and the positive impact it can make on other people's lives.  Her enthusiasm and pride in her profession shine brightly. In my case the result of this is a pair of eyebrows which look authentic and feel familiar. They are my eyebrows restored. Family and friends have been very impressed with what Renee has been able to do for me. I would have no hesitation in recommending. Thank you Renee!
-Nick Cartwright
I have alopecia so I only have a small amount of one eyebrow left. Renée was extremely professional throughout and constantly asked if I was happy. We started off spending a lot of time making sure the new shape is what I wanted before the final procedure. I'm extremely happy with the outcome, couldn't ask for anything more. It makes such a change to my face.
-Alex Quigley
It's made a huge difference in my everyday life and it shows that you care as much for your clients.
-Gianpaolo
I'm a 23 year old man who has always had alopecia of the eyebrows. Now, thanks to Renée, I have bushy, natural-looking brows! The results are amazing and it's the solution I've always been looking for. Huge confidence boost and I 100% recommend it to any men or women out there who feel their eyebrows are lacking. Being a man I wanted a natural masculine look, and Renée was totally responsive to this. She also picked exactly the right colour as it perfectly matches my head hair. She is a master at shaping eyebrows using micro-pigmentation, and carefully designs the new brows in a way that suits your look/gender. She's also the loveliest person ever who goes above and beyond for every client. I never felt rushed or mistreated in any way at all, it was just a lovely experience and the results are amazing! Thanks Renée !!!
-James
I can't express how much Renée has helped my confidence. I suffered with alopecia for 5 years without hope of having any hair or treatment to resemble hair. Having gone to Renée and having micropigmentation done was the best thing I've done for the alopecia. She's the best at what she does!
-Ali Haling