Beard Tattoo – The Treatment
Restore your facial hair using micropigmentation.
Fast Questions and Answers
What is stubble tattooing?

Micropigmentation is a fantastic solution for men with facial hair loss including the beard.  Renée can help you regain a natural looking beard using derma graphics whereby the look of the beard is reconstructed by replicating it.  Results last 1-3 years.

By literally tattooing tiny dots that resemble the appearance of stubble you can have your patchy beard restored giving the appearance of a close shave without the patches.

Why do people have their beard tattooed?

There are many reasons why people suffer from hair loss resulting in a patchy beard or for those with Alopecia, it can cause thinning, patchy hair loss and even complete hair loss.  Stubble tattooing is a brilliant realistic looking solution to restore facial hair where it has been lost, often used on the scalp to restore receding hair lines, which we also do, many people do not know that there is a solution for the beard too.

The finished results will appear very natural  and your friends will never know what the difference is unless you choose to tell them. These treatments offer a major breakthrough in permanent cosmetics.

Renée will always work conservatively, the stubble tattoo is applied in two or three sessions so that it is built up gradually, giving the appearance that it was always there.  Renée's creative expertise and up to date knowledge of pigment implantation will always result in a natural and realistic enhancement.

What if I lose more hair or I grow my beard back?

If your beard is thinning and you lose more hair the existing stubble tattooed will be already there for camouflage.  If your hair grows back, it will enhance the effect of a real beard.  If you lose more hair more stubble can be added.  It's a win win situation!

To greatly reduce any discomfort, we numb the procedure location with very effective topical anaesthetic.  Most people will feel nothing at all, while a few feel a slight, prickly sensation. Also, the needles we use are so fine that trauma is kept to an absolute minimum and there is no bleeding.

Those who are interested should always have a face-to-face consultation first.
Beard Tattoo Customer Before & After Images
True likeness pictures ~ A selection of Renée's recent work. Click on the images to enlarge.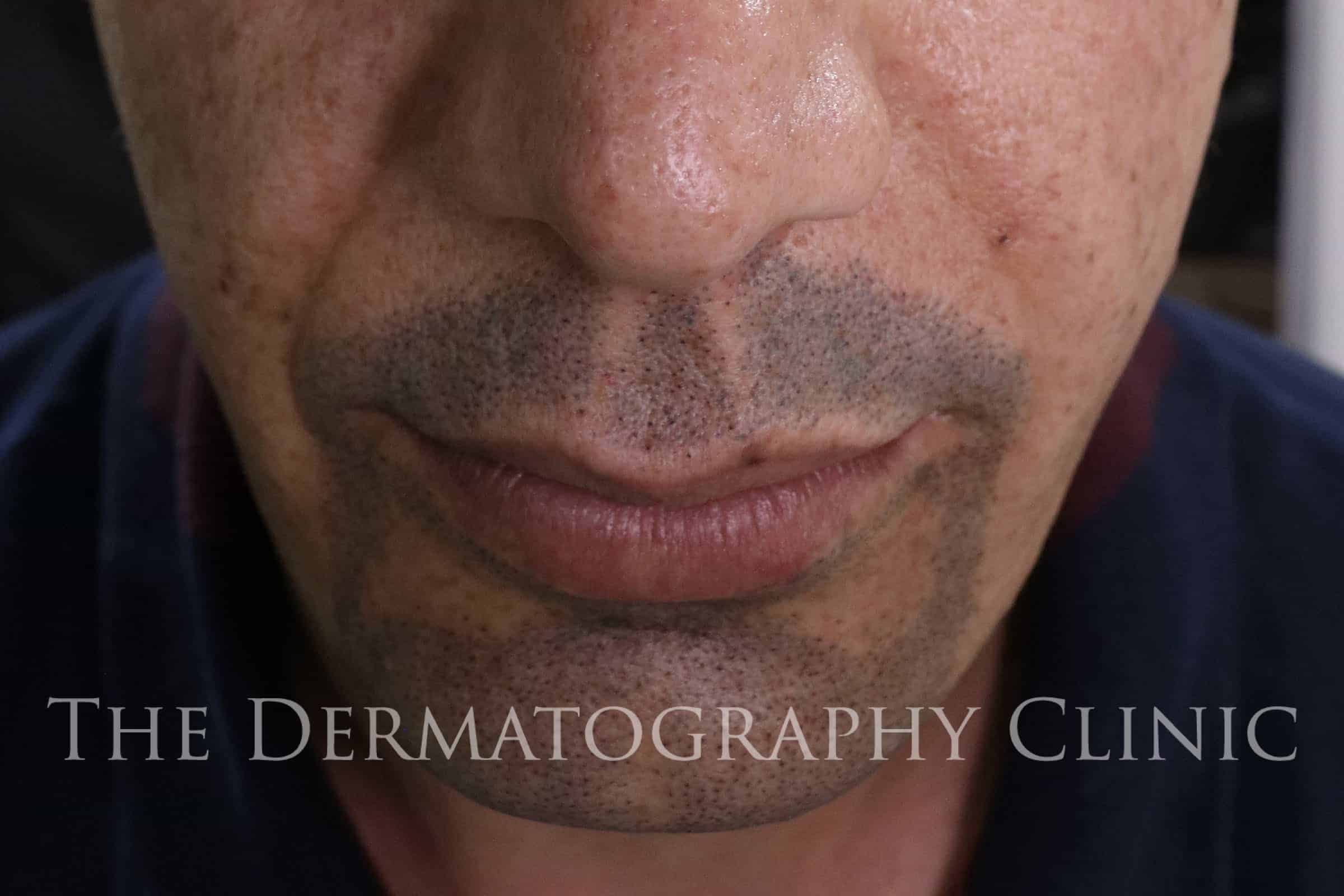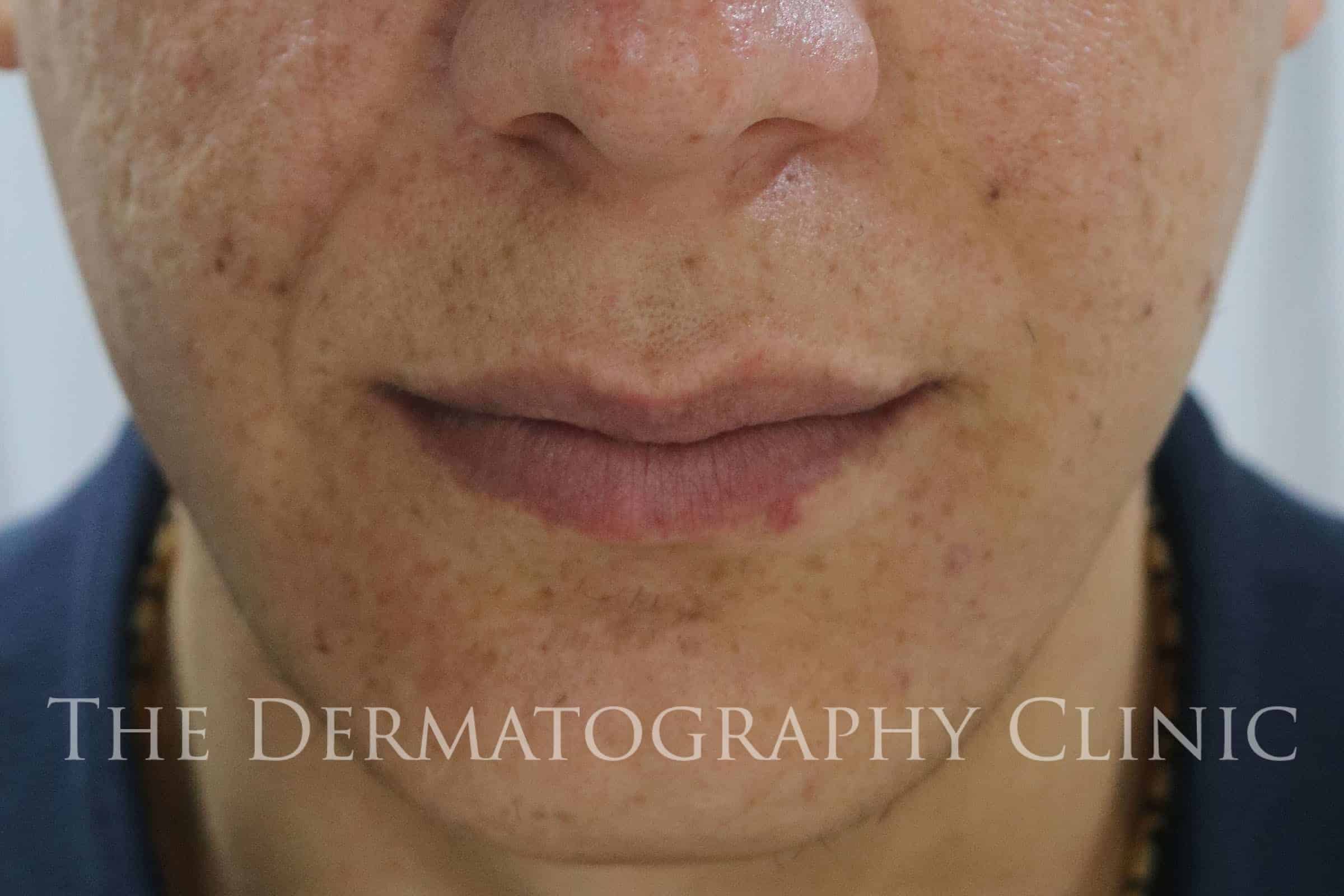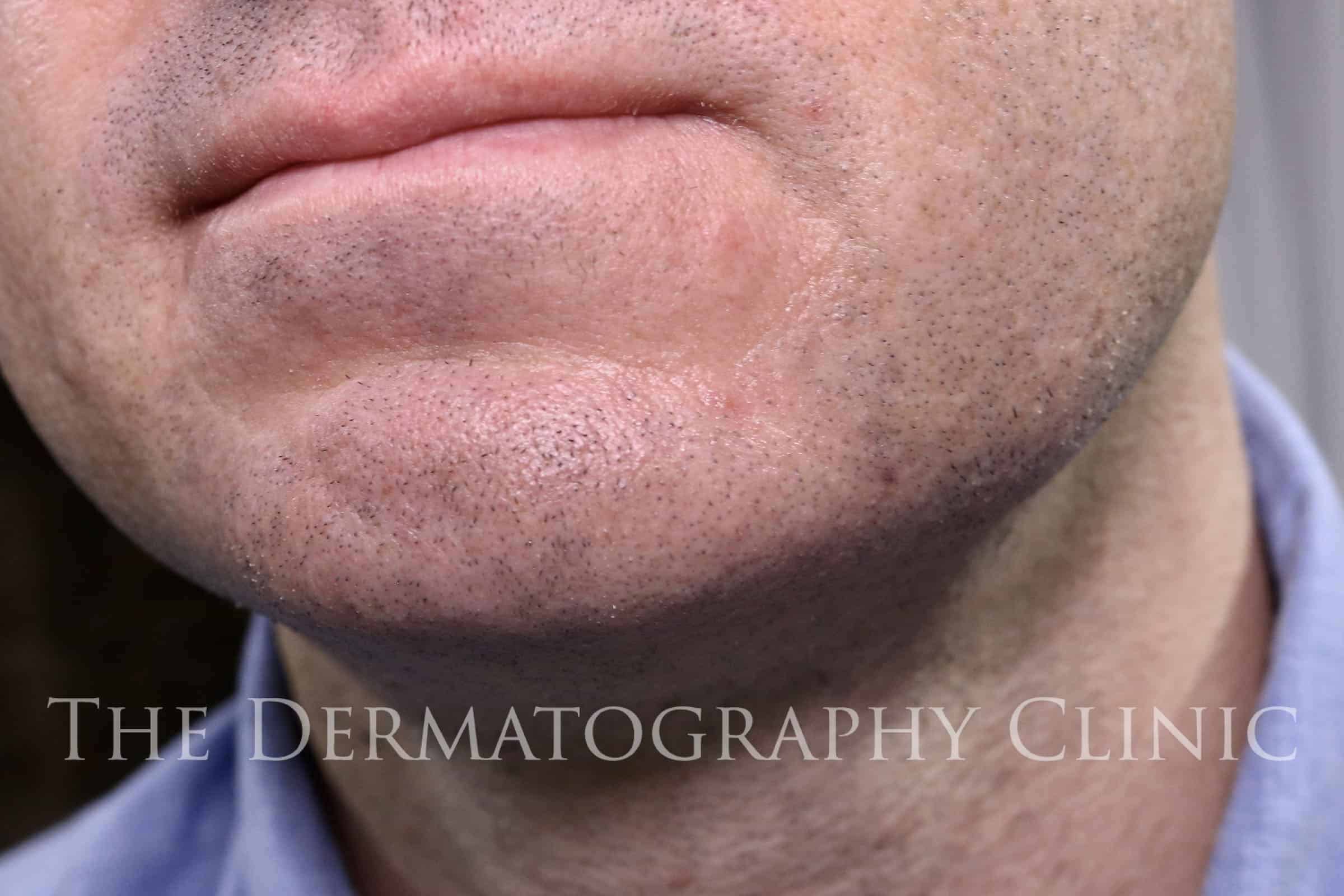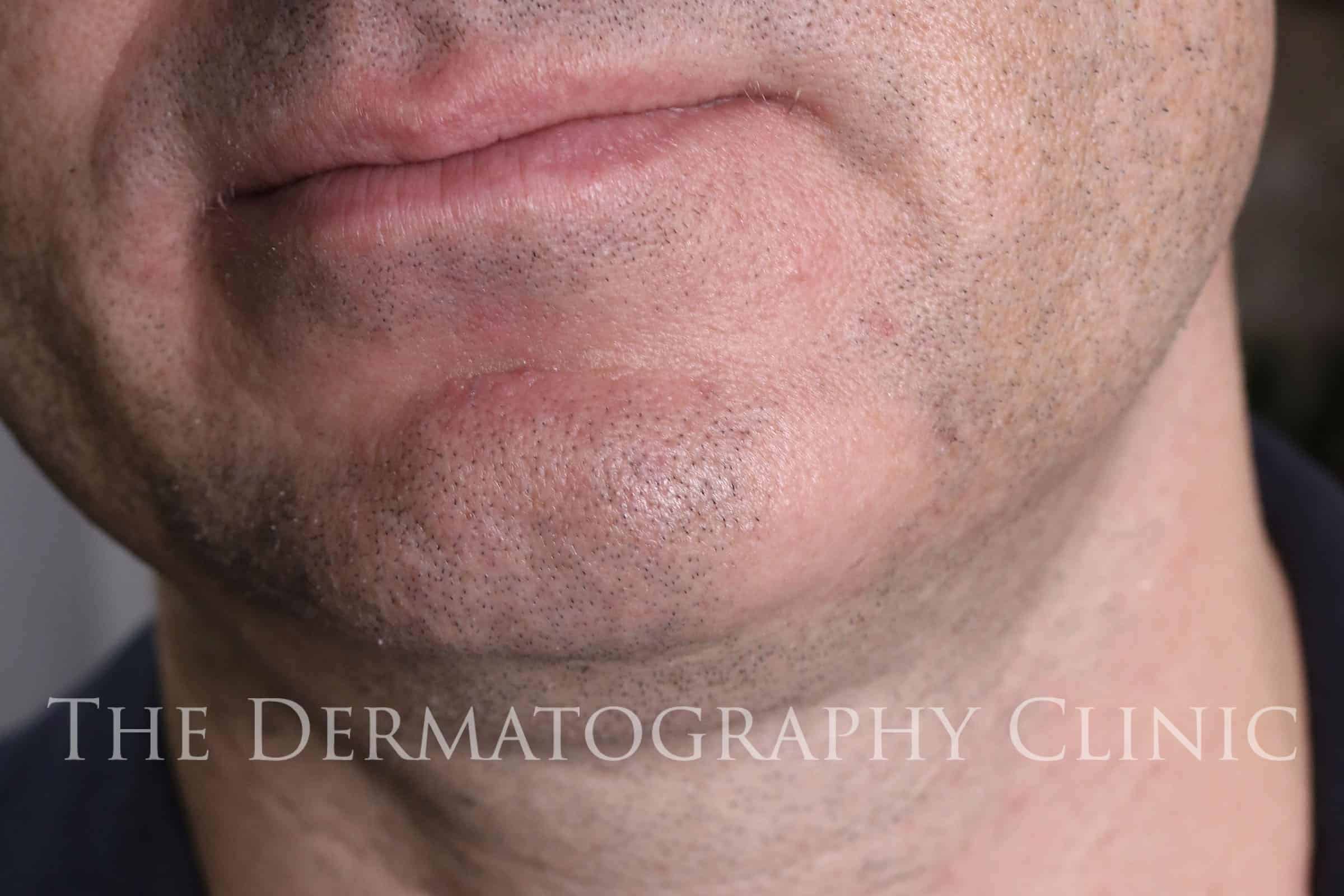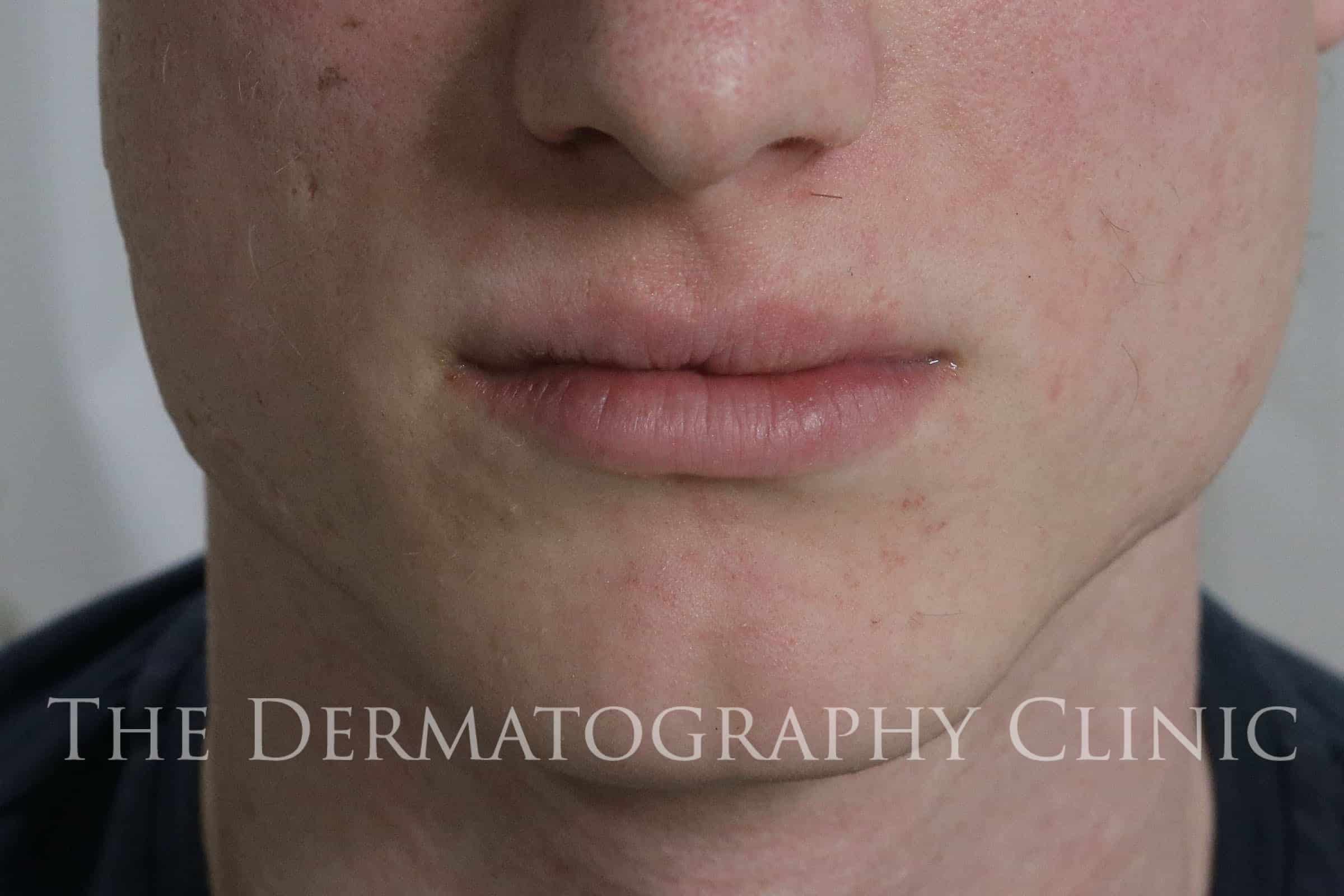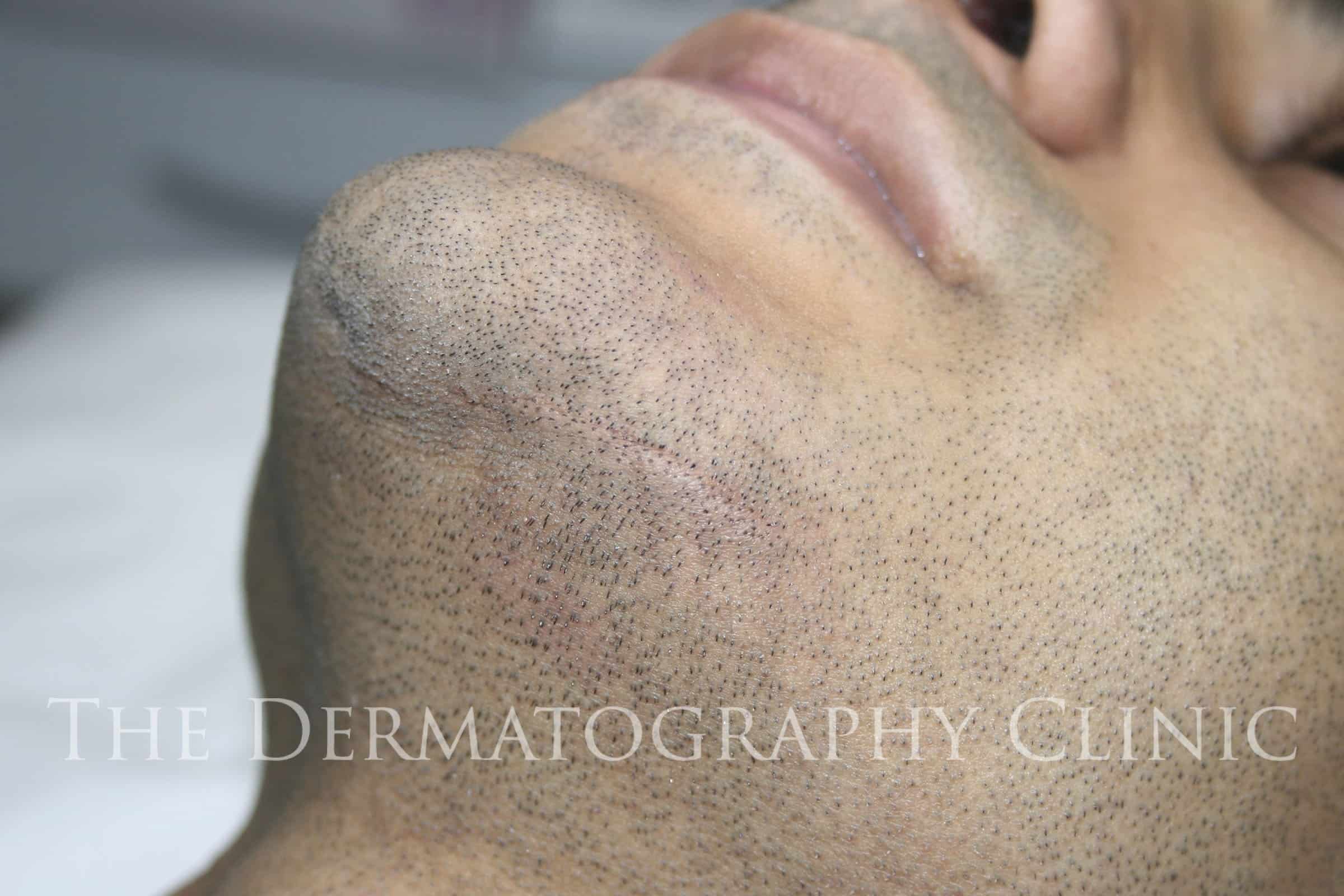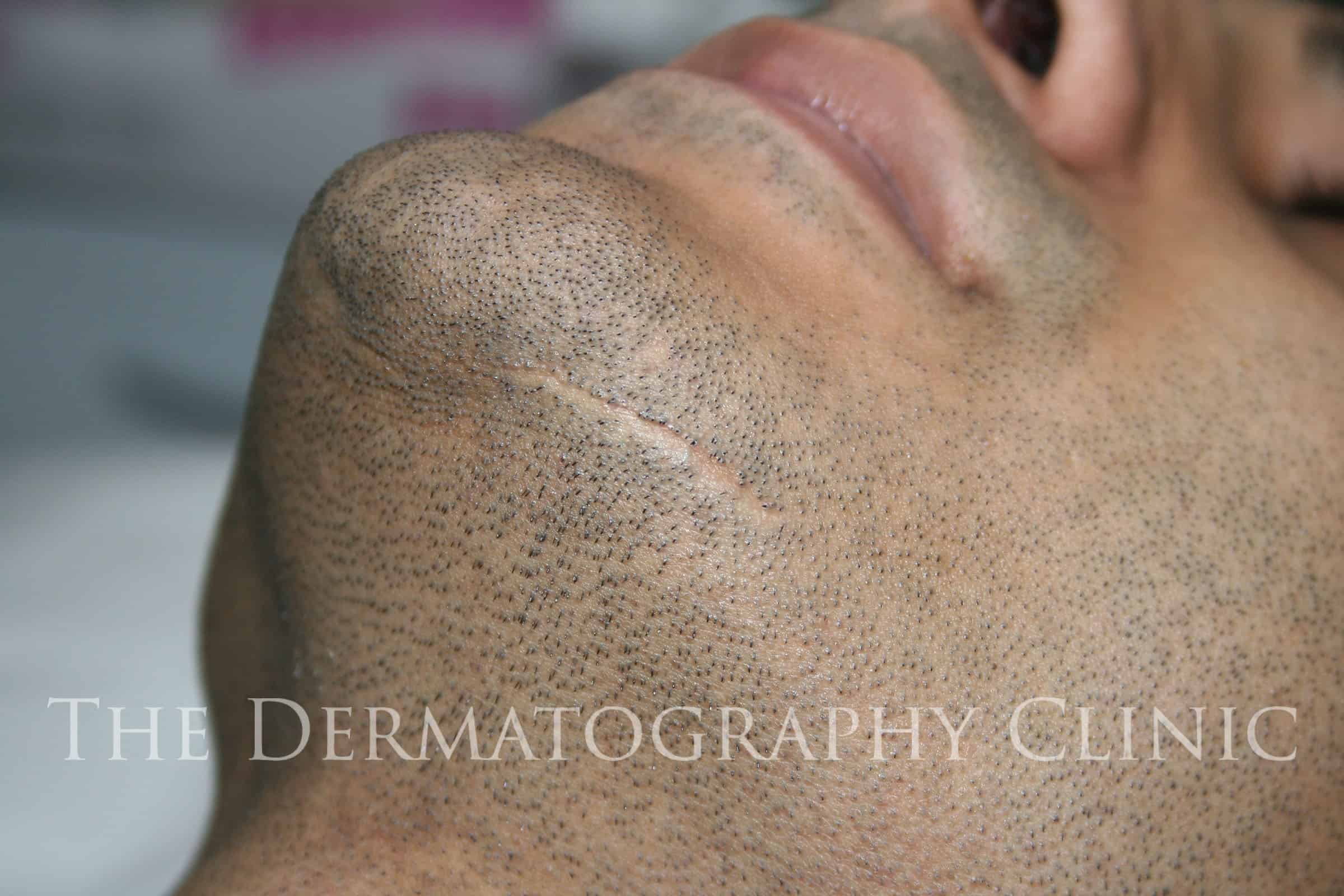 How does the Beard Tattoo procedure work?
As scalp micropigmentation has become more popular so has beard micro pigmentation or stubble tattooing and for many it is an extension to their treatment.  Beard tattooing is the perfect solution for men who have difficulty growing facial hair or have nothing at all.
At first customers who had the procedure had come to me for something else, as they were not aware of the possibilities that micropigmentation can offer. My very first beard tattoo procedure was for a gentleman who suffers from Alopecia Totalis which means that he has complete hair loss all over his body including his face and beard.  He first approached me for help with his eyebrows.  Later he asked me what else I could.  I suggested creating some stubble as I believe facial hair is so important for the male aesthetic.  Hair loss issues can cause low self esteem and stubble tattooing can give confidence back.
When talking about adding facial hair to a mans face, there really is no other natural looking option.  It is impossible to produce the appearance of stubble with conventional makeup.  For men, makeup is not a good option because makeup tends to look like makeup and therefore appears 'made up'. Makeup will draw attention to the beard defeating the purpose and making the problem worse.
We use male permanent cosmetic techniques, a specialist form of micropigmentation, to give you the beard you want. This is a non-invasive, low maintenance solution for correcting the appearance of your beard.  Real hair is simulated by placing pigments into the dermal layers of skin using a very fine needle. The results are finer than a body art tattoo and last on average one to three years.
Male beard micropigmentation is a highly specialised discipline, and should not be undertaken by any cosmetic tattoo artist without specific skills and training.
Testimonials
Reneé is a real life magician! Patient, thoughtful and above all highly skilled. I am extremely pleased with my SMP, which has produced a very realistic visual, which I myself cannot even tell is not real hair 😆. I highly recommend
- Kalum
As a man I was very nervous about what to expect, but you made me feel relaxed straight away, your a credit to your industry and I'd be happy to recommend you.
-Anthony
Absolutely fantastic treatment! Renée is not only good at her job but also a lovely human being, I had scalp micropigmentation treatment in areas where I was balding and she has helped to cover that up and make me feel more comfortable. If your thinking of taking the plunge you are in the best of hands!
-Isaac Oppong
Thank you Renée for doing a great job. It doesn't look false at all. I feel more confident than I did before
-Ben